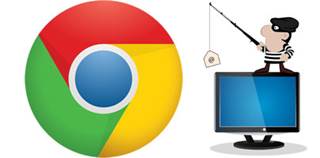 As the number one target of phishing attacks, Google has responded to the ongoing threat with the release of a new browser extension, dubbed 'Password Alert.' The free, open-source Chrome extension is designed to protect its users from phishing attacks with a pop-up warning should a user attempt to type their Google password into an insecure site.
When detecting a fake login page or an unverified site, Password Alert will give users the option to immediately change their passwords in efforts to mitigate potentially compromised accounts.
The extension is also offered to businesses with additional features that allow incident response teams to be alerted of potential phishing attack vulnerabilities. According to Google's release announcement, installing Password Alert on company-wide domain management systems will help identify malicous activity and also reduce password reuse by employees.
According to Webroot Security Intelligence Director, Grayson Milbourne on SCMagazineUK.com
There is something to be learned from what Google has done with respect to protecting customers as they access their accounts. It would be great to see this same technology extended to other browsers and also to protect other major targets of phishing.
And according to Kevin Epstein, VP of advanced security and governance at Proofpoint
While this may reduce the incidence of accidentally revealing one's Google password, it might also train users to ignore security warning pop-ups.
Where's the protection for mobile browsers?
Why doesn't anyone talk about mobile? Not a single mobile browser (including Chrome) offers any protection against known malicious websites. None. Apps with a WebView that have the ability to display websites, offer no protection either.
If you were interested in this post, you will probably be interested in the following:
I found news about this new extension from SC Magazine, which can be found here.