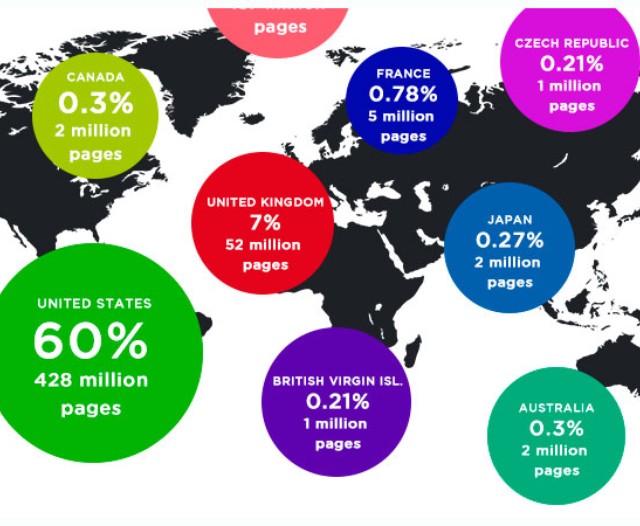 According to The Independent
Free porn websites could be shut down within months
To get straight to the point, the UK hosts less than 8% of the world's pornography. So at best, it can might be able to control 8% of free websites. The rest however, can not be forced to shut down as it doesn't have access to them.
To qualify my statement, allow me to explain how I know the UK hosts 9%, while the US is home to 60% and the Netherlands comes in at 2nd place with 26.2%. The last time we produced a report, it was picked up by main publications across the world, with Government Ministers in the UK and the Netherlands quoting our data. Here's the report in the Sunday Times and if you aren't subscribed to the Times, here's a link to The International Business Times. Since the last report in 2013, pornography hosting hasn't actually changed. So it's not likely to change in the next two years.
It is wrong for the UK Government to think it can have a say in content that is hosted outside of the UK.
More about the data
Since gathering this data two years ago, we have classified approximately two to three billion additional URLs of pornography. But the stats are pretty much the same in terms of percentages – give or take less than 0.3%.
MetaCert's core technology which acts as the foundation of our company, is a unique Web/URL Categorization Platform. It is by far, the world's most advanced system for building a URL reputation lookup service. We have the world's biggest database of pornography – by an order of magnitude. To put the numbers into perspective, OpenDNS (currently being acquired by Cisco for $635M) has classified 2 million domains across 59 categories. At MetaCert, we have classified over 7 million unique domains just for pornography (as well as many more across 59 additional categories). What's more, we are the only company that can classify folders and tags. For example, we have classified imgur.com/r/nsfw – so images uploaded to that folder in the future, are automatically classified and caught by our unique API service. This new unique way of classifying content, enables us to capture tens of millions if not hundreds of millions of URLs that are missed by our incumbent friends at companies like Websense and Bluecoat.
Also, we have the lowest error rate of false positives in the industry at less than 0.3% – so our data is pretty accurate.